The BenCab: A glowing addition in the heart of Rockwell Center Nepo
Written By: Amy R. Remo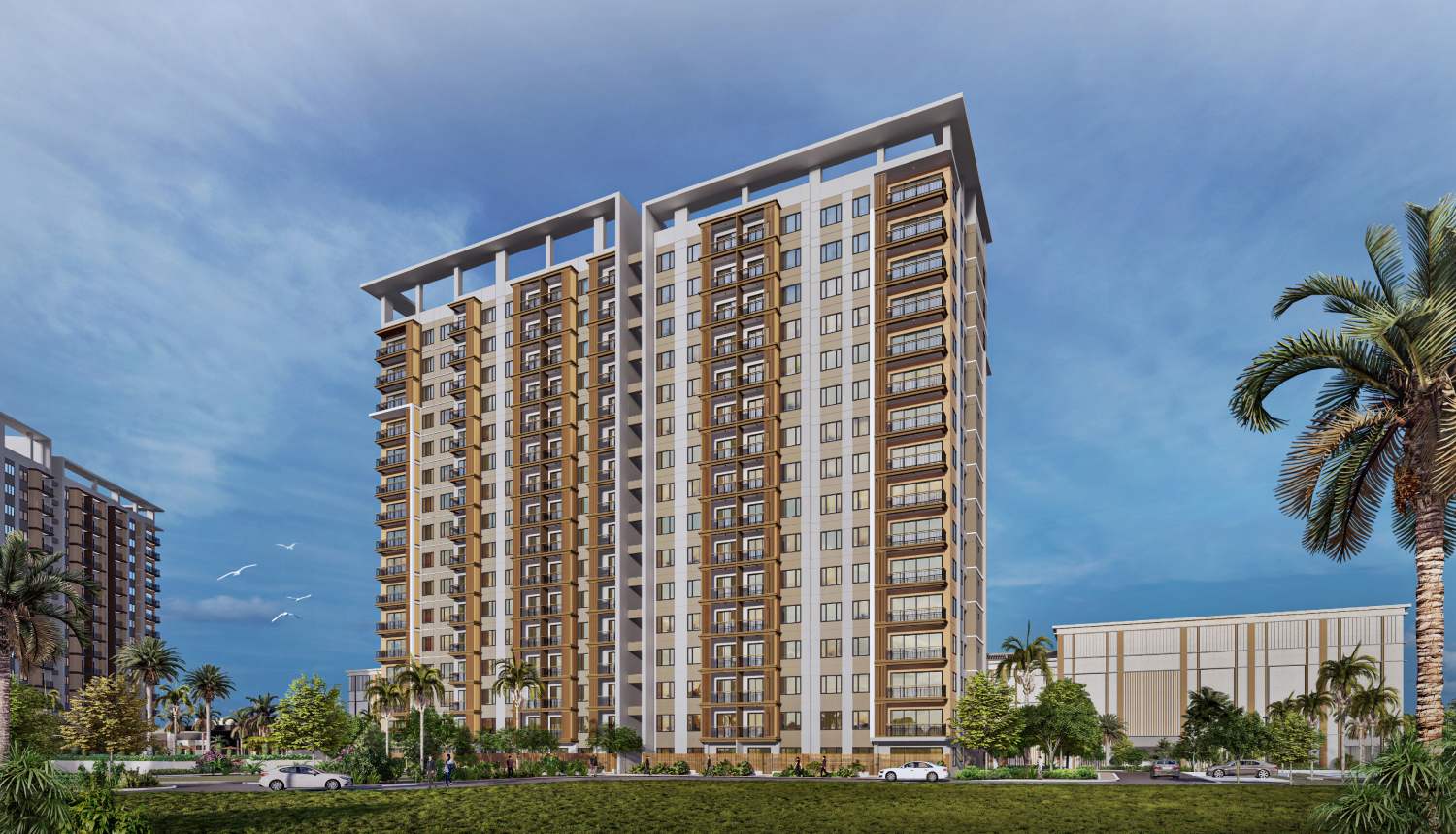 It's a fitting, illustrious addition to an emerging masterpiece in Central Luzon.
Rising within the 4.5-ha Rockwell Center Nepo, Angeles is The BenCab, a 16-story vertical enclave of well-appointed living spaces that extend the signature Rockwell touch to this bustling side of Pampanga. Here, Rockwell Land and its partner, the Nepomuceno family, will create inspired spaces that exude sophistication, elegance and vibrancy.
Aptly so, it was named after acclaimed Kapampangan National Artist for Visual Arts Benedicto "BenCab" Cabrera, a prolific painter whose renowned portraits have been revered as icons in many respects. And without a doubt, this latest residential project is poised to become an icon as well—a valuable, integral part of the up-and-coming masterpiece that is Rockwell Center Nepo.
Latest residential offering
The BenCab is the second mid-rise residential building launched in this masterplanned community, following the warm reception for The Manansala at Rockwell Center Nepo, which meanwhile pays homage to Pampanga's Vicente Manansala, a Philippine National Artist famous for his cubic style of drawings and paintings.
An ideal complement to this burgeoning community, The BenCab stands as a distinctive offering, promising future residents an enviable central location in Rockwell Center Nepo as well as proximity to the up and coming Power Plant Mall here. Its unit offerings have also been expanded to provide studio cuts, while lush open spaces, pocket gardens and thoughtfully designed amenities are all set to add luster to that famed Rockwell lifestyle.
Only 248 units—with configurations ranging from studios (starting at 32 sqm) to the more spacious three-bedroom cuts (126 sqm)—will comprise this 16-story community, thus ensuring exclusivity and providing residents with ample privacy.
Lending elegance to the units are high ceilings, balconies opening up to magnificent views of Pampanga's landscape, as well as exquisite finishes that include engineered wood flooring both for the living and dining areas. The open layouts will also prove to be an added incentive for those who would want to carve niche spaces for their units.
Indulgent features
That distinctive Rockwell flair is further made evident in the verdant, well manicured open spaces comprising 78 percent of the property on which The BenCab stands, and the indulgent recreational facilities exclusive for the residents' use.
A stunning focal point at The BenCab is its great lawn, which will provide residents access to fresh air, natural lighting, and a cool, serene environment. The fitness gym, multi-purpose court, lap pool, as well as the yoga and quiet garden will help keep the residents' health and wellness in check, while the function room, play area, barbecue area, and lap and kiddie pools will offer great avenues for families and friends to bond.
As with other Rockwell properties, The BenCab further assures residents of utmost safety with beefed up security measures, 100 percent back-up power and an experienced Property Management Team to ensure smooth operations and maintenance of the building. A dedicated Residential Leasing Team is likewise available for those investing in units for rent.
Seamless, convenient experience
Beyond the premises of this vertical enclave, The BenCab further opens up to an elevated community, affording residents a seamless and convenient experience.
Apart from touting proximity to the planned establishments within Rockwell Center Nepo, The BenCab will also have an exclusive basement access to the Power Plant Mall—the first expansion of this well loved retail destination, where one will find retail and food and beverage brands that offer a similar taste of its flagship establishment.
It bears noting, too, that an exclusive address such as The BenCab brings its residents closer to bright prospects and promising opportunities as Rockwell Center Nepo will also see the rise of offices and more retail developments in the coming years. Rockwell truly creates an enclave suited for the modern Filipino—an elevated way of life in a development that blends convenience, elegance, and style, befitting the well-heeled market of Pampanga.
As Rockwell paints a vision of a refined, upscale living for Pampanga, The BenCab will no doubt be one of the classic showpieces comprising the chef d'oeuvre that is Rockwell Center Nepo.
For inquiries you may call 0917-510-6376 (NEPO) or visit their Sales Lounge at the The Penthouse, 9/F, eNtec 1 building, Teresa Avenue, Nepo Center, Angeles, Pampanga.
To learn more about Rockwell Center Nepo and its residential properties, you may visit https://rockwellcenternepoangeles.com/
Article taken from: https://inqm.news/sgrd
< Back to News Page